Communication & Control
Communication resources from Real Estate Accounting make managing the real estate back office easy. Our many online tools give you immediate information access:
Online bank account access
Online bill approval and paperless accounts payable process
Common Area Maintenance (CAM) billing and reconciliation
Corporate accounting department software access
And you maintain all control:
You decide all timing criteria and dollar amount thresholds.
You approve bills before they get paid.
You can view scanned images of your actual bills and approve them online.
You receive monthly financial reports via email.
View Bank Accounts Online

Approve Invoices Online

Research Invoices Online

Emailed Reports

Phone Support

Answer Your Tenant's Calls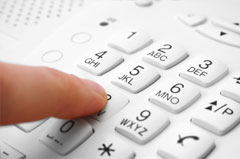 Corporate Accounting Portal